QUADROTTO RADIANTE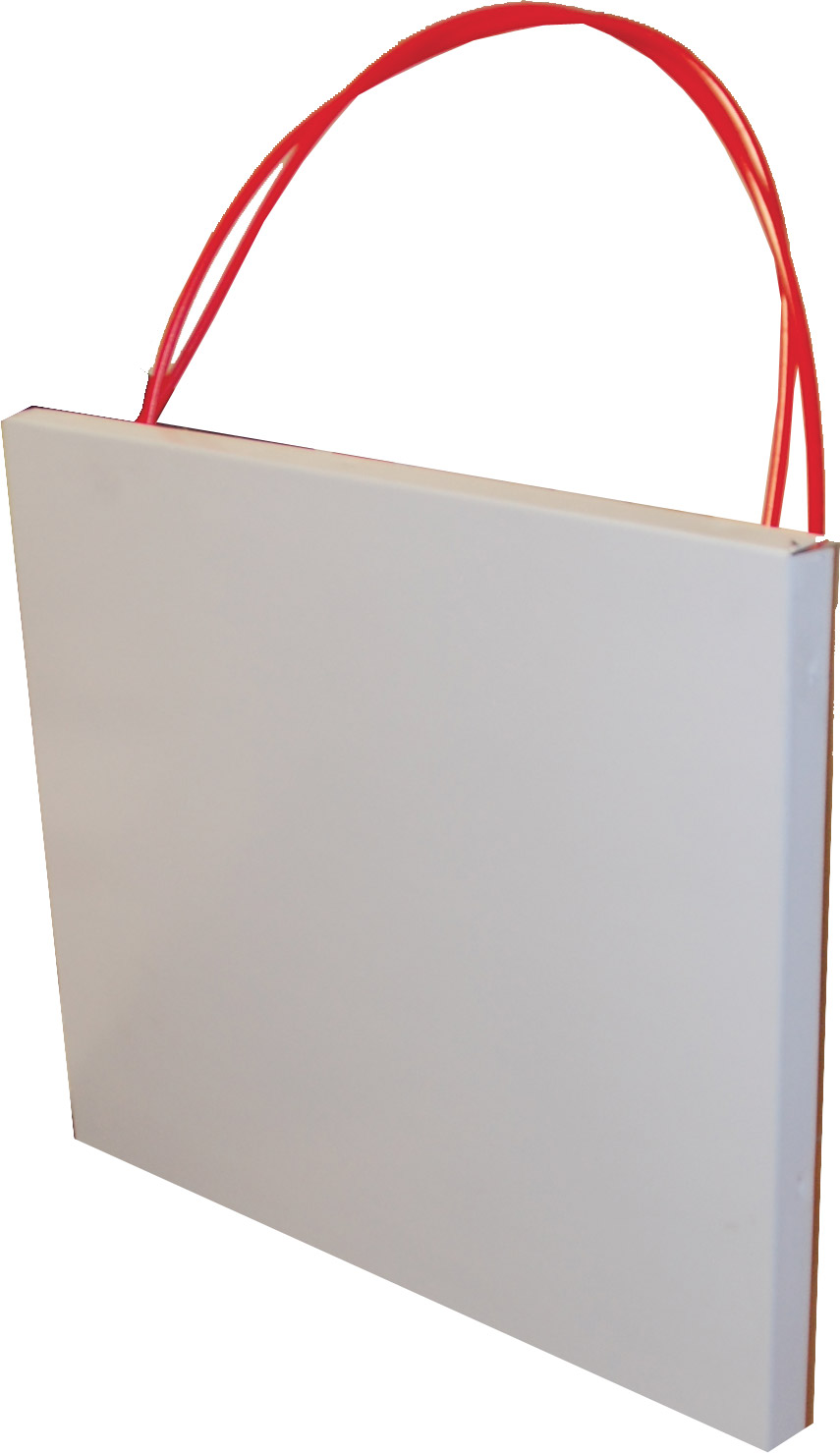 DESCRIZIONE PRODOTTO
Quadrotto radiante per sistemi di riscaldamento e raffrescamento radiante; impiegato come elemento di finitura in controsoffitti. Nella parte esterna visibile presenta una finitura in alluminio liscio preverniciato bianco. All'interno del sistema, la serpentina della tubazione pe-xa diam. 8×1 viene annegata in una lamina di alluminio, sopra la quale si trova uno strato di 30 mm di lana di roccia.
PRODUCT DESCRIPTION
Quadrotto  for  radiant heating and cooling systems; used as a finishing element in false ceilings. Visible on the outside has a smooth  aluminum finish prepainted white. Within the system, the coil tubing pe-xa diam. 8×1 is embedded in an aluminum foil, above which is located a layer of 30 mm of rock wool.
CODICE
NOME
DESCRIZIONE
PEI00627
QUADROTTO
RADIANTE 600X600mm
Quadrotto Radiante 600x600
PEI00625
QUADROTTO
RADIANTE 600X1200mm
Quadrotto Radiante 600x1200